Step 8: Create reports
When you have done your analysis of the result, the natural step is to present the results to your organisation and, if relevant, to your customers. In order to do this you will need to use the tools available in Netigate or build your own reports based on the survey data. To do this, there is an "Export" function that you can use to extract data from the tool and a "Share" function to create an online report that you can share through a URL.
Download reports
If you want to download your results and work with them in a different format you have the "Export" function. With this you can get your current report exported to any of the following formats: Excel, PDF, PowerPoint or SPSS.
You will need to take into consideration that you may need to customise the exported report before you present the data.
To read more about downloading reports, click here.
Share reports
This option allows you to create a web-URL containing the report that you are working with. It will spare you the work of downloading and customising reports from the tool and rather just save and share the report to those that needs to view it. It is easy to update and complete with information texts. You can also share a report before the survey has ended in order to have a live update of the result for people that do not have access to the Netigate platform.
To read more about sharing reports, click here.
Reporting process
1. Communicate the results
Discuss results with management teams, divisions and departments etc.
Distribute Netigate reports to your organisation.
Have presentations of the results for your organisation.
2. Produce actionplans

Base decisions on the survey results.
Use resources and competences you have within your organisation.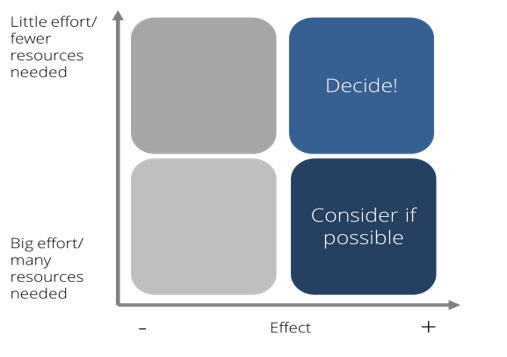 3. Plan follow-ups with your organisation
Evaluate the survey process – How can it be improved for next time?
Perform follow-up surveys to measure the impact of actions taken.
Can I get help with reports and analysis?
Yes, of course you can!
Our Professional Services can help you with advanced analysis and reporting of your survey results. You can preview an example of the reports produced by Professional Services here.
For more information, please contact your designated contact person, or our Customer Success team and they will provide you with the correct contact information.