Survey folder
In the Account Settings, as an administrator, there are settings for categorizing the surveys and users of your Netigate account. For "Enterprise"-licens customers there is a setting called "Survey categories".
The survey category function is used to divide your surveys into different categories. Click "Add folder" to create your new category and then click Save.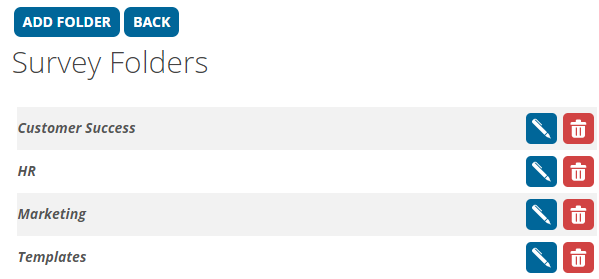 Remove categories by clicking the red trash can icon next to each category. The surveys in the category that is deleted will be automatically moved to "Uncategorized".
Click the pen icon to edit the name of that specific category.
Moving surveys to a folder/category
In the overview of surveys, the empty categories will be found at the bottom. To move a survey into an existing category, simply drag and drop it into the new category.