User types
In Netigate, there are two types of user: administrators and non-administrators. These two user types are the basic setup of users but you can also limit users on a more personal level via read and write restrictions. These restrictions can be used to decide what the individual users should be allowed to see and do when inside the tool.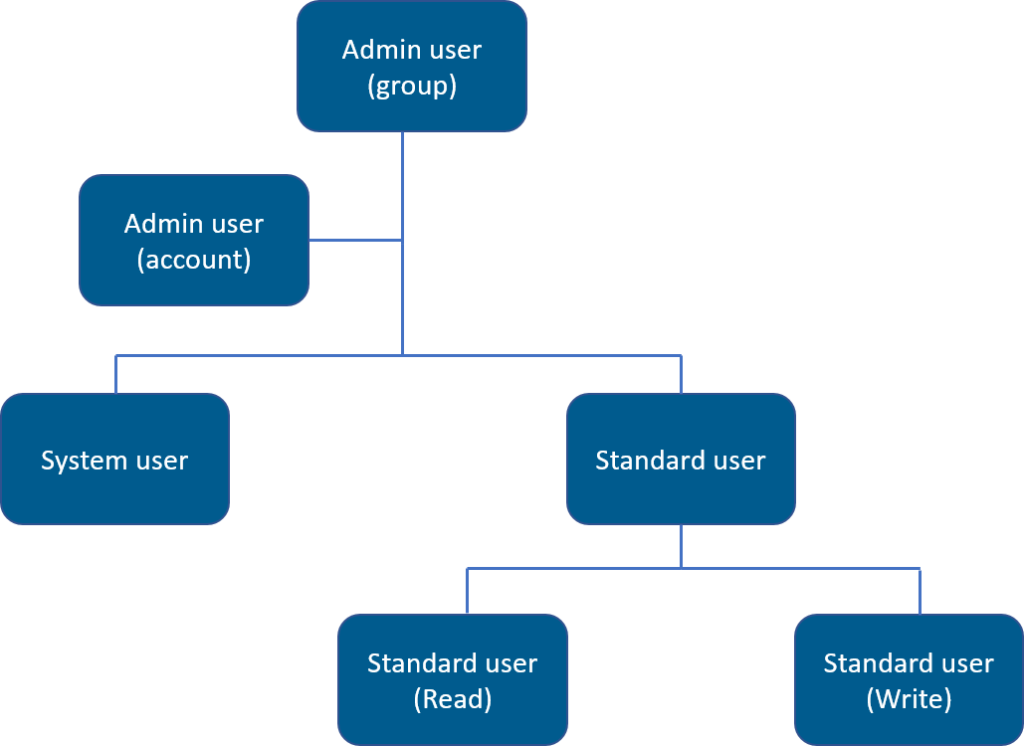 Administrators
Administrators will be able to access everything in the Netigate platform, included in the license form purchased. Administrators can make account-wide changes to the settings that affect users and their conditions. Managing users and their permissions is one of the main tasks for a Netigate administrator. An administrator will also be responsible for managing sub-accounts if you choose to work in an account hierarchy. Using an account hierarchy structure will enable the possibility of sharing settings between sub-accounts managed from a top level account. A Netigate account can have one or several administrators depending on the setup chosen.
Non-administrators
A Netigate user without administrator rights can never access any settings for the account or of any existing sub-accounts. The platform divides the non-administrators into two groups: System users and Standards users.
System users
A system user will, by default, see every survey in an account. He or she will be able to edit, read or delete the survey of choice. A system user can work freely in the platform without any survey restrictions or limitations. Although, an administrator can always change the permissions for any user (system users included).
Standard users
A standard user has limited permissions. It might be that the user only gets access to certain Netigate folders or certain surveys in the account. It might also be that the user should be able to see survey results (Read) but not being able to edit the questionnaire itself (Write). All user permissions are set by an administrator in the Netigate User Management Module.