Frankfurt, Germany
Netigate Academy – Full Day Event
Our experts will teach you how to get the most out of the Netigate insight platform in order to become experts in how to create your questions, send out your surveys, and analyze your results.
Meet with our experts and other users
Refreshments and lunch are included
A limited number of seats per session
Take your time to meet our experts, share experiences with other customers, and learn how to use Netigate. Our workshops are organised at different dates across Germany.
The training is a full day event scheduled like this:
We start off with learning about creating your survey, setting up questions, survey settings, and basic logic.
We move on to looking at the distribution where you get to learn how to send your survey via E-mail, SMS, Links, QR-code, and more!
Next, we look at how to work with your data, analyze your results, export and share the data. We will create comparisons and breakdowns and share the results straight from the platform.
Last but not least, we will have a look at the account settings, such as user management, design, and survey categories.
Learning points:
Create an online survey with Netigate

Create surveys
Question and answer types
Logic and jumps – basics and advanced functionality
Survey settings

Reach your target group
Distribute your survey through different channels

E-Mail
Direct feedback
SMS
Links and QR-codes
Logins
Background data – basics and advanced functionality

Analyse the results

Real-time analysis
Target group analysis
Cross-tabulation and benchmarks
Online reports
Exports
Dashboards

Administration of a Netigate account

Design
User
Survey categories
1000 Euro / Person (zzgl. MwSt. / Inkl. Speisen & Getränke)
Meet our trainers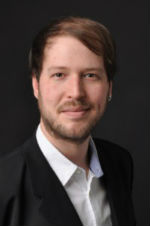 Martin Endres
Martin has been with Netigate for several years now and been working with our major German customers and teaching them how to use Netigate to the fullest.