Oslo, Norway
Academy Norway
We are adamant about our customers' success so we want to make sure that you can use our Insight Platform to its full potential. To help you excel with Netigate, we have our Netigate Academy programme.
With the help of the Netigate Academy, we want to take you from a Netigate novice to a Netigate expert!
Academy – From Novice to Expert
Our experts will teach you how to get the most out of the Netigate insight platform in order for you to become experts in how to create your questions, send out your survey, and analyze your results.
Take your time to meet our experts, share experiences with other customers, and learn how to use Netigate in one of our monthly, 4-hour training sessions at our Oslo office.
Monthly training sessions at our office
Meet with our experts and other users
Refreshments, snacks, and coffee are included
A limited number of seats per session
Free of charge for all Netigate customers
Netigate Training session
Our experts will show you how to create surveys with a user-friendly design, as well as how to distribute them via different channels. Perfect for our new users or if you want to brush up your Netigate skills.
Functionality
Question types
Sendout
Background data
How to work with the results and data
Data retention (anonymity, answer frequency, and more)
Logic functionality
Design
Tips & Tricks
Hands-on assignments
Duration: 4 hours with a break.
*If you need training for more than 2 people, please see "Academy on Demand"
Free (max 2 attendants per customer per month)
Register
Academy – On Demand
We provide targeted and structured training (instructor-led courses, web-based, and on-site training sessions) at the point of need. Our On Demand courses reinvent the way organisations collect feedback and gain insights. This On Demand course helps you to leverage your Netigate investment to support more effective survey and insight work processes in your organisation.
We offer everything from 3-hour sessions to full-day workshops where we combine how to use Netigate from a technical standpoint to the methodology behind asking your questions and analyzing your result to give you the absolute maximal potential to make great use out of the Netigate Insight Platform.
What our customers say
Maria at Vestre toten kommune: -A god mix of showing the functions and practical assignments which I think is very good for learning, suitable for a small group so that everyone is taken care of and no one is afraid of asking questions.
Meet our trainers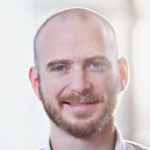 Rolf Henrik Lonnevig
With in depth experience from the industry and Netigate Rolf Henrik helps our customers get the most out of their Netigate knowledge.